At your initial visit Dr. Kreitzberg will sit down with you to discuss your past dental experiences, any problems that you are aware of and what your desires and goals are in terms of your dental care.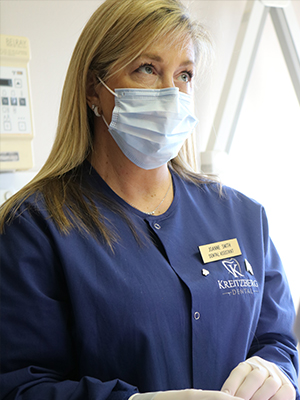 We will then take any necessary digital radiographs, do an oral cancer screening, a periodontal exam to screen for gum disease and comprehensive examination of all existing and any necessary treatment. At that time we will determine what level of cleaning that you need and set you up with an appointment to clean your teeth.
Please bring any current x-rays, a list of your medications, as well as information about your dental insurance to your first visit.
Please see our Financing Options to learn more.
Our Dental team wants your visit to our office to be a pleasant and comfortable experience. We have made many of our patient forms available online for your convenience. Please download and save the forms to your computer. Fill in the information at your leisure. You will then have the opportunity to either email it to us directly, or you may print it and bring it to your initial appointment.
New Patient? Fill all the forms out below.